Achievements
Home: About Us - Achievements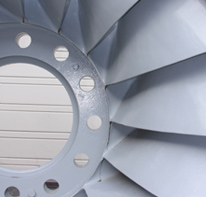 As an early entrant in the small hydro-power segment, Him Urja successfully commissioned the first small hydro-power plant in the hill state of Uttarakhand in 2002. The Company set up a 4.4 MW run-of-the-river project on river Nandakini, a tributary of river Alaknanda, at Rajwakti in the Chamoli district.

Him Urja applied its highly evolved in-house engineering capabilities to identify, design, fabricate and develop this project, thereby setting benchmark standards for similar projects in the state and elsewhere.

The Company has been successfully running this project. Further, by establishing more such projects, the Company has played a key role in rural electrification in the state, particularly in the remote upper reaches of the Himalayas.

The Company is currently in the advanced stage of completing a 15 MW project at Vanala. Two more projects are underway at Dewali (13 MW) and Melkhet (56 MW) in the Chamoli district, to be completed by April 2011.

Him Urja has also earned a fair share of carbon credits for implementing 'green projects'. Also, our projects do not require relocation of the local population and do not cause any submergence of agricultural land or excess felling of trees for clearance of land.