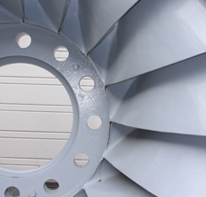 Him Urja possesses the best-in-class manpower, financial, and technological capabilities to press ahead for achieving the goal of becoming one of India's foremost independent power producers as well as real estate developer.



Manpower:


Over the years, Him Urja has built a team of highly accomplished professionals who have spearheaded the installation and running of power projects in the public and private sectors in different capacities. The knowledge bank thus created has been critical to Him Urja's seamless management of its projects.

Prior to this, the Company had already demonstrated its cutting-edge project management capabilities in developing Kant Enclave.

The Him Urja management enjoys strong liaisons with the Central and state government bodies and is quick to tap the opportunities that the hydro power and infrastructure sectors present.



Financial:


Him Urja derives its financial strength from both its Group-level activities and from the successful commissioning of its various projects. The Group has significant land bank in the Kant Enclave which currently has a total saleable value of Rs 700 crore.



Technological:


Him Urja as an independent power producer has developed strong in-house civil, mechanical and electrical engineering capabilities. The Company has capability to implement the hydropower project from identification to commissioning of the projects which includes
Survey
Identification of site of the Project
Preparation of DPR
Detailed Engineering of all civil, electrical and mechanical works
Execution of works of various types like Dams, weirs, barrages, canals, tunnels,fabrication and erection of pipes, penstock, gates,etc.
Identification, sourcing and erection of turbine, generators, control panels, switching equipment etc.
Operation and maintenance of the power plants.
Him Urja is closely associated with IIT Roorkee, with which it has a tie-up for technical inputs for hydro-power project development.

The Company also has at its behest a large inventory of equipment for underground and surface excavation, concreting, de-watering, fabrication/ erection of pipelines and penstock and testing and commissioning of powerhouse equipment.

These capabilities stem from and will continually support the Company's growth plans in the real estate sector. A special mention may be made of the Company's particular managerial and technical strengths in the promotion and development of high-end townships.

The group company has experience in developing large real estate projects starting with identification of the project, planning of township, procurement of land, obtaining clearances in as required by the applicable town-planning laws, executing and developing the project which includes roads, sewerage system, water supply, electrification etc.